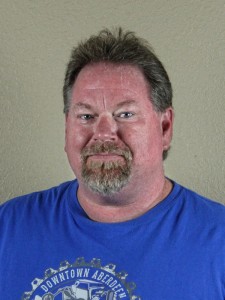 Mike Johnson
Operations Manager
Mike in the Morning Host- 107.7 KABD-FM
Mike@dakotabroadcasting.com
I was born in Aberdeen and grew up in Conde, Turton, and Doland. I was drawn to the microphone at an early age, performing my first paid appearance (as a ventriloquist!) at age eight. I knew early on that my career path was somewhere in the arts: I played the drums,sang,and was active in high school plays. I really enjoyed acting and was awarded theater scholarships to both U.S.D. and S.D.S.U. but in the end, radio won out. After attending a broadcasting school, I began my first radio job on July 1st, 1989, later moving to Aberdeen where I've been a fixture on local radio since 1992. I also operate a voice-over and production business of my own, voicing and producing audio for projects all over the world. I recently accepted an invitation to share my small-market radio experience in a series of feature articles for Radio And Production Magazine.